LATEST PRODUCT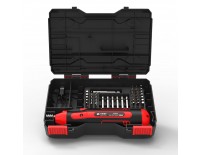 P3387A 44pcs Electr...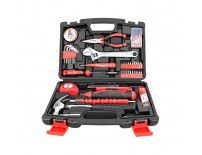 H3385A 45pcs househ...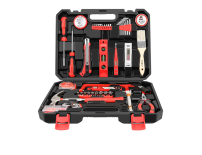 H3414A 127pcs hous...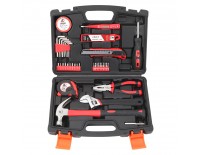 KAFUWELL H3241A 38p...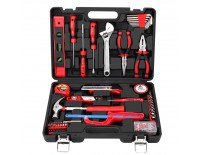 KAFUWELL H3240A 61p...
The Future of Hardware Industry: Insights from KAFUWELL
2023-05-22
With the rapid development of technology, the hardware tools industry is also undergoing significant development. KAFUWELL is one of the famous hardware tool manufacturers in China,at the forefront of this industry.
We have recently launched a series of high-quality household tool sets and repair tool set,designed to improve customer efficiency and productivity. One of the main advancements in the hardware industry is the use of Internet of Things (IoT) technology. IoT hardware tools can collect data and send it to a central system for analysis, making it easier to monitor productivity levels and optimize device usage. KAFUWELL has also launched a series of power tools aimed at improving tool performance and improving tool efficiency.
Another important development in the hardware industry is the use of automation. KAFUWELL is striving to integrate automation into its manufacturing process to improve efficiency and reduce labor related costs. The company is also investing heavily in research and development to create new innovative hardware solutions to meet the constantly evolving needs of the industry. With the continuous development of the hardware industry, competition is becoming increasingly fierce. In order to maintain leadership, companies like KAFUWELL are investing in talent and technology to provide the best products and services. With the development trends of automation, IoT technology, and intelligent tools, we are expected to see significant changes in the hardware industry in the coming years.
In short, driven by technological progress, market growth, and intensified competition, the hardware industry is undergoing rapid changes and development. KAFUWELL is one of the leading innovative hardware solution companies that can optimize productivity, improve efficiency, and improve security. With continuous investment in technology and talent, the future of the hardware industry looks bright.
Return