LATEST PRODUCT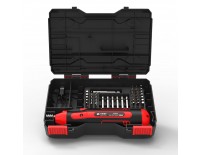 P3387A 44pcs Electr...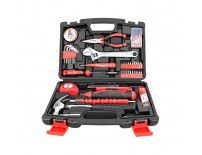 H3385A 45pcs househ...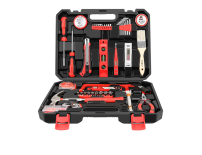 H3414A 127pcs hous...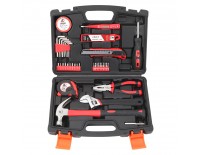 KAFUWELL H3241A 38p...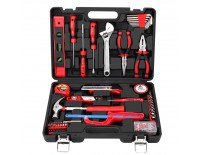 KAFUWELL H3240A 61p...
KAFUWELL Holds Point Rewards and Awards Event
2023-05-12
KAFUWELL is renowned for its high-quality health and lifestyle products and is organizing point reward activities for its employees. This activity aims to reward KAFUWELL employees who have actively participated in the point reward activity since working for a period of time. This activity will provide exciting prizes and gifts for employees who have accumulated certain points over a period of time.
KAFUWELL is one of the leading high-quality and durable hardware tool brands in the market, providing a range of hardware tool products, including thousands of tool types such as electric tools, manual tools, household tool sets, and auto repair tool sets. Over the years, the brand has established an excellent and efficient collaborative team. In order to give back to employees, KAFUWELL is currently organizing a point reward activity. This event will provide employees with the opportunity to win amazing prizes and giveaways, such as grain and oil packages, home laundry care sets, and KAFUWELL brand tool sets.
To participate, employees must accumulate a certain amount of points in their daily work, which can be obtained by promoting KAFUWELL's corporate spirit, leveraging work skills, and creating value for the enterprise. The KAFUWELL points reward activity is not only a way to reward employees who actively create in their daily lives, but also a way to encourage more people to join the KAFUWELL activity. The brand aims to enhance employees' work motivation and efficiency by providing them with a unique and valuable work atmosphere and environment. In short, KAFUWELL's point reward activity is an exciting opportunity for employees to win exciting prizes. This event proves the brand's care for its employees and its spirit of providing high-quality products and services.
Return