LATEST PRODUCT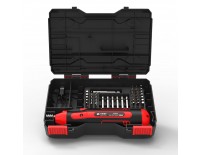 P3387A 44pcs Electr...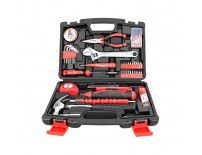 H3385A 45pcs househ...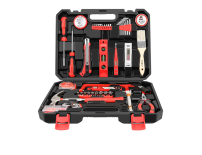 H3414A 127pcs hous...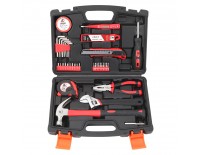 KAFUWELL H3241A 38p...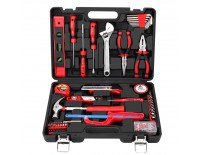 KAFUWELL H3240A 61p...
KAFUWELL returns with a full load at the Canton Fair
2023-04-25
The 133rd China Import and Export Fair(Canton Fair)be held in Guangzhou Guangdong from April 15th to May 5th this year,with offline exhibitions fully resumed and online platform operating normally,KAFUWELL,as a professional hardware tool supplier,began preparing samples for the Canton Fair in early April.
We worked together to organize and arrange sample preparation, in order to present high-quality hardware tools to customers on the day of the Fair and gain more customer favor.
KAFUWELL company attaches great importance to providing high-quality samples, and carefully checks the samples during sampling and preparation. At the same time, we organized an exhibition team to visit the Canton Fair. During the exhibition, many foreign customers were interested in our products. Our exhibitors warmly received foreign guests and gave them a detailed introduction to the development process and product advantages of KAFUWELL. Simultaneously receiving many clients' business cards. This Canton Fair will definitely bring many potential high-quality customers to KAFUWELL.
It is reported that the offline exhibition of the 133rd Canton Fair will be held in three phases, each lasting for 5 days. The exhibition area is 500000 square meters per phase, with a total of 1.5 million square meters for the three phases, including 1.47 million square meters for export exhibitions and 30000 square meters for import exhibitions.
There are 70000 export exhibition booths and 34000 participating enterprises, including 5700 brand enterprises or enterprises with titles such as manufacturing champion and national high-tech enterprise. As of April 3rd, buyers from 203 countries and regions have pre registered to participate in offline exhibitions. The import exhibition has been established for the first time in all three phases, and it has been indicated that the companies participating in the exhibition come from more than 40 countries and regions, including the United States, Canada, Italy, Germany, Spain, and a total of 508.
Return